"The purpose of life is a life of purpose."
- Robert Byrne
Most of us have dreams and ambitions about how we want our lives to turn out or how we would like to envision the success of our teams and organizations. It is important to have these aspirations, because purpose gives us direction and adds meaning to our growth path. But what is also important is how we prepare ourselves to get there.
If training for a marathon, we would work with coach to enable us, challenge and help us put a plan together to achieve that goal. When trying to get healthy, we work with a nutritionist to regulate and streamline our eating habits. What about life? Do you do the same for your life or the life of your organization?
In my personal life, for a large part of my growing up years, I let life happen to me. It took a couple of life changing experiences to make me realize that I needed to be in the driver's seat. It took practice, it took setbacks, and it took support from my coaches to enable me to get where I am today.
As for my professional journey, my work in the industry has involved building teams, setting up processes and solutioning for products and features. I have learnt through experience that achieving the end goal sometimes needs hacking but often I have seen teams make "hacking" the ongoing process.
As leaders in organizations, it is imperative to recognize and bring in sustainable change early on. Enabling teams to see the big picture, to use design thinking methodologies, enabling automation and agile processes. This requires us to ensure our teams are prepared for the transformation, so we can throttle back up, to maximize potential, with greatly increased throughput and quality.
Through this journey, I realized that what gave me most joy is to be able to enable my teams and people around me to grow, shine & thrive enabling sustainable processes & products. This is how my coaching journey began. So, if you are and individual, organization or a college looking to partner with someone to streamline career paths, groom for leadership roles, or enable innovative thinking around processes and design/ideation for your own self or your teams, I'm here to help.
I am here to fulfill my purpose of enabling individuals and organizations fulfill theirs.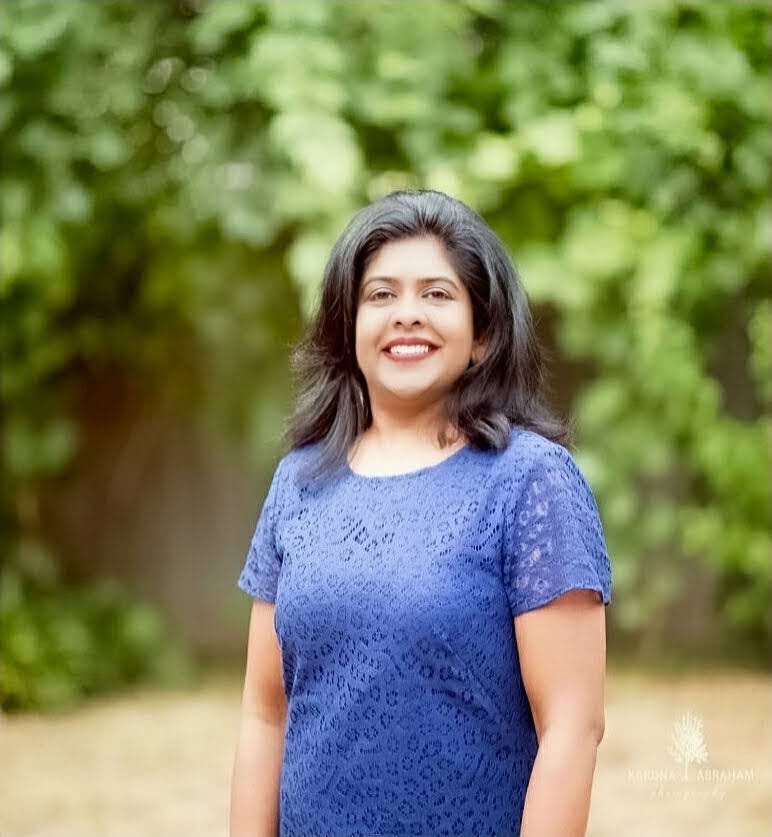 "As larger than life it may seem, I'm often torn between a desire to improve the world and a desire to enjoy the world. Getting on the path of coaching helped me achieve the strife, to make the world a better place, while enjoying the process of doing it. "
Work With Me
"Coaching is unlocking a person's or organization's potential to maximize their own performance. It is helping them to learn rather than teaching them."
- John Whitmore.
As a coach, I use a solution-focused approach to create self-awareness, enabling individuals and teams to improve their own effectiveness. The process of coaching leads to insights, discoveries, informed choices and forward movement. It helps uncover blind spots, cultivate long-term solutions and gain new perspectives. So whether you are an individual or a corporate/academic organization, if you are ready to reignite your vision, recreate your story and move forward with a regained sense of purpose – I'm here to take you on that journey!
There is so much to the world of learning. As our lives and the world around us evolve and change, my team and I strive to put together some insightful reads, updates, offers and knowledge that could help you to grow, shine & thrive, with me, Janet.
Subscribe to my newsletter
"A good coach is someone who doesn't give you the answers directly but navigates the path to enable you to achieve your goals faster." Janet has been exactly that for me. She has a systematic and methodical approach that allowed me to explore more about myself, streamline my goals, and give my career the direction it needed. All this while, she also honed my soft skills and outlined measurable steps for me to gain self-confidence in professional and personal space. She is extremely patient as well and was always willing to extend her time with me to cater to my needs. When needed, she supported me even after her working hours and at odd hours. Moreover she has a warm, amiable, and cheerful demeanor, making it very comfortable to talk to her. She is a great guiding light that helps one fly high and achieve great heights while staying true to oneself.  
"Janet possesses all the qualities of a good coach. Her guidance is to the point, crisp and clear. Her techniques enable you to think clearly and move forward towards your goals, quicker than you would on your own. It's always a privilege interacting with her, her pleasant and welcoming personality make her very approachable."
"It's rare that you come across standout talent like Janet. I was always in awe of Janet's ability to command a room and get people on board with ideas, even people who were initially on completely different pages. She is a rational thinker, extremely diligent and yes, very warm and approachable. I would rather say "Few people have the opportunity to report to a manager who is also a coach and mentor, but I did when I worked with Janet"
"Janet is an excellent coach. She has the unique ability to build great teams and get people together to achieve a common goal. She has immense trust in people and their ability to succeed. She helped us in our agile transformation journey, the process seemed a lot easier with her around to guide us in the right direction."
"Janet takes an individualized hands-on approach to coaching. She effortlessly builds rapport, helps create your own space to invite her to work with you. She has a brilliant framework to structure your competencies and with her earnest desire to help people, she naturally sets you up on a journey of success. Her ability to zoom in, zoom out, and come up with precise actionable goals is unmatched. Once she paints such a vivid picture along with a map to unlock your areas of growth, you automatically subscribe to it and see yourself building skills in no time. I would highly recommend Janet if you ever get a chance to work with her."
Don't Hesitate to Contact Me!